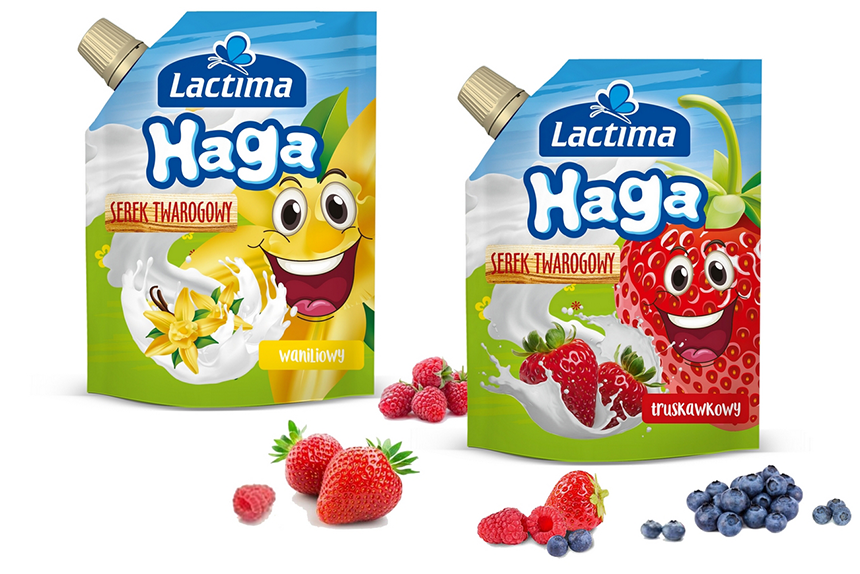 Fruit cheeses are products dedicated mainly to the youngest. Ready to eat directly from the packaging, but also to be used as an addition to fruit, simple dishes or desserts. Cheeses in a convenient package placed in a school backpack or boxes will not take up much space, and will be a simple solution for a lunch for our child. Fruit cheese combined with cereals and pieces of seasonal fruit, is an idea for a quick and nutritious "what not what" in the morning. This is our suggestion for a good snack for every occasion, for small or large!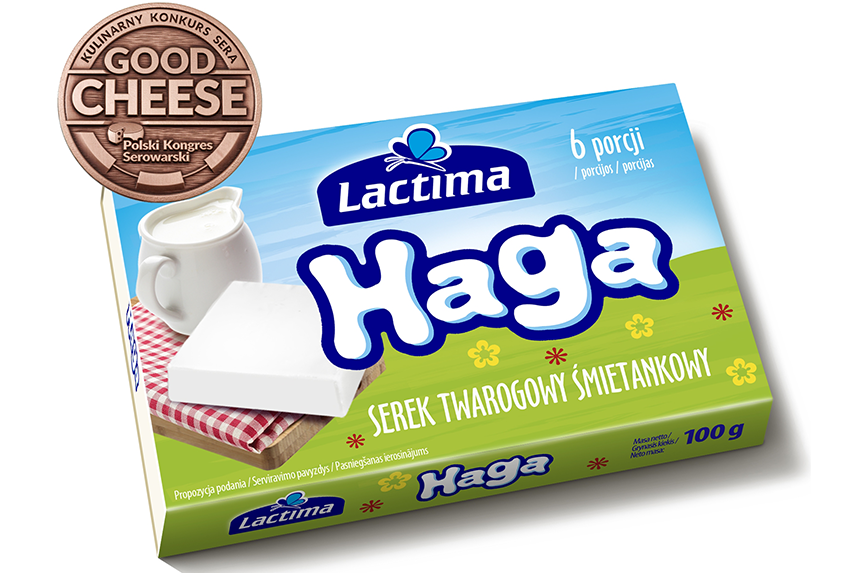 Cream cheese HAGA 100g (6 portions)
Cream cheese HAGA has a delicate creamy texture and taste. There are 6 small square portions inside. HAGA is ideal snack for any occasion – tasteful breakfast in the morning, quick lunch or supper.
It is light and creamy, perfect for spreading on bread or just to be eaten without anything else. Each portion is individually wrapped in aluminium foil, which helps to keep it fresh and tasty for long time.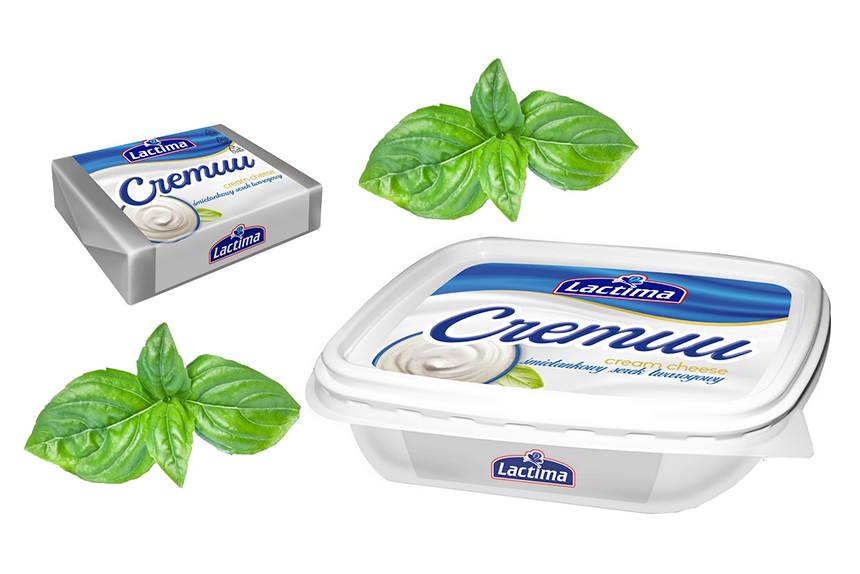 Cream cheese – Cremuu is a new product of LACTIMA. Made only from natural ingredients, easy for spreading, this product is perfect for preparation of healthy and nutritional meals like sandwiches, dips, sauces and desserts. Cremuu is available in two variants – in cups 100g and in cubes 50g. Cubes are ideal snacks to eat at school or at work.